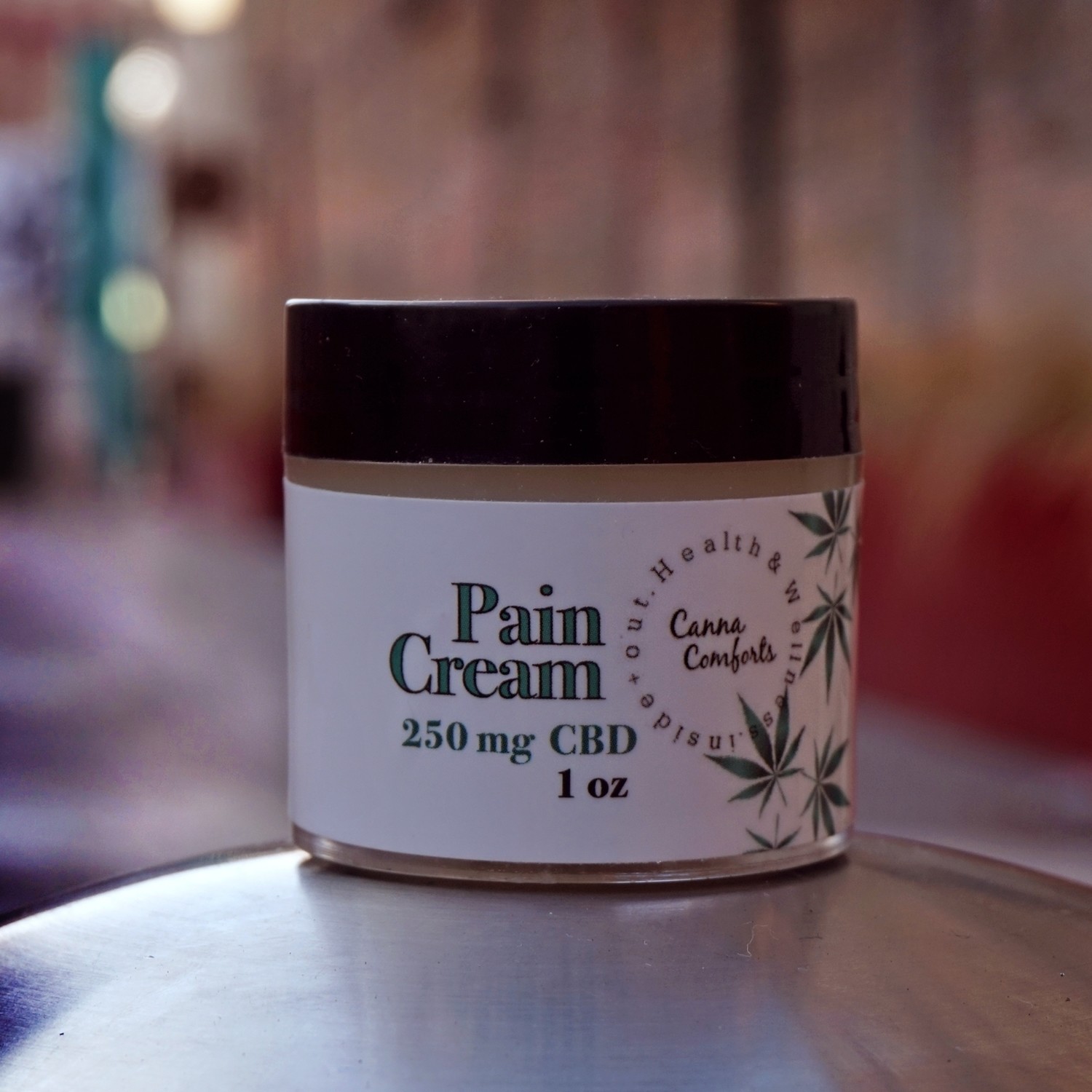 CBD Pain Cream- 3 Scents
SKU PC-000-0000-001
Product Details
Only the best CBD pain cream! Infused with Terpenes to give an entourage effect. Choose from 3 scents for your use.
Strain: Blueberry Yum Yum
Aroma: Blueberry, Earthy Mint, Pine
Effects: Heady, Uplifting
Terpenes: Highest in Myrcene, B-Caryophyllene, a-Pinene, a-Humulene, a-Bisabolol
Strain: Paris OG

Aroma: Sweet, Floral, Citrus, Earthy, Diesel
Terpenes: Highest in Myrcene, Limonene, B-Caryophyllene, Linalool

Strain: Menthol ( just a regular light menthol cream)

Apply to directly to affected area.

All Organic Ingredients ~ Proprietary Herbal Blend infused Extra Virgin Olive Oil, Coconut Oil, Shea butter, Beeswax, Hemp CBD 250 mg & Terpenes
Save this product for later